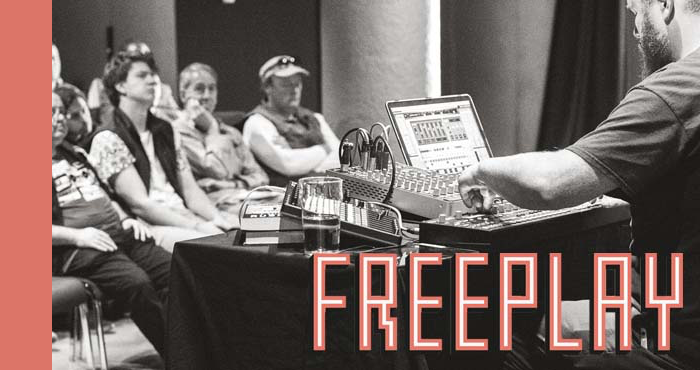 ---
Composure: Game Music
Arts Centre Melbourne and Freeplay present
Composure: Game Music
What does it mean to write music for an interactive media form?
In most other genres of music written to accompany another form—from film scores to ballet—the moment-to-moment life of the music, its ebb and flow, are broadly predictable. Music written for videogames can be quite different, and often possesses a dynamism and unpredictability needed to match the interactive nature of the form. Composers have to think—and sometimes work—in different ways to write music for videogames.
Join Dr. Dan Golding from the Freeplay Independent Games Festival and our panel of experts including musician and composer Tim Shiel as they discuss their experience in writing music for video games, and learn about their practice, and their creativity. This will be an illuminating event for composers, game makers, and audiences interested in the crossroads of video games and music.
Book Now
Freeplay is Australia's longest-running and largest independent games festival, located in Melbourne, Australia.
Our 2015 festival was held over April 10 - 19.
Recently, we've seen unprecedented cuts for arts funding in Australia. Freeplay, and the world of independent videogames, will not go by unaffected. Our director, Dan Golding, has written a comment for Kotaku Australia on the topic... read more