Freeplay is Australia's longest-running and largest independent games festival, located in Melbourne, Australia. Freeplay draws Australia's independent game community together at its conference, public events program, arcade, and awards. The festival joins players, makers, critics, artists, academics, and students for a critical celebration of the artistry of games and digital culture.
Since 2004, Freeplay has played host to thousands of attendees and hundreds of talks from speakers such as Harvey Smith (Deus Ex), Kieron Gillen (Rock, Paper, Shotgun), Jonathan Blow (Braid), Brandon Boyer (IGF chair), Adam Saltsman (Canabalt), Mare Sheppard (N+), Tesuya Mizaguchi (Rez), Erin Robinson (Gravity Ghost), and Steve Swink (Scale). Freeplay has a proud history of showcasing local independent games at both its arcade and awards, including Jolly Rover (Best Australian Game 2010), Antichamber (Best Australian Game 2011), Stickets (Best Australian Game 2012), and Framed (Best Australian Game 2013). Iconically-Melbourne, Freeplay has consistently been part of the city's culture, having partnered with ACMI, the State Library of Victoria, Next Wave, The Wheeler Centre, and Federation Square over the years.
Trent Kusters (Chair)  is the founder and director of indie game development collective League of Geeks and a lecturer at the Victorian College of the Arts. Previously, Trent was design director at Torus Games, consulted the film industry as well as state and federal governments on game development and design, has written on games culture for major publications, and was named one of Australia's 25 top young achievers in 2010 by Triple J. Trent is also invested in the future of game development; fostering and mentoring students and contributing to the game development community wherever possible.
@TrentKusters
Anna Burkey is a producer and cultural programmer, creating and driving high-quality programs. Anna works across the creative arts, but is particularly fond of books and reading. Her artistic roots lie in Edinburgh, the world's largest festival city, and she's fascinated by the way that stories translate across format, from illustration, words and books to games and technology. Currently, Anna is managing Reader Development for the State Library of Victoria in Melbourne, supporting the development of a new strand of family programming and heading up the national Centre for Youth Literature.
@AnnaNotKarenina
www.annaburkey.com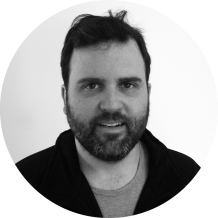 Cameron Rogers (Secretary) is a screen industries lawyer, specialising in film, television, transmedia projects, and the games industry. He is a founding board member of the Freeplay Independent Games Festival. Cam has acted for several games companies around Australia, including Tin Man Games, The Voxel Agents and Robot Circus, and is passionate about the future of the industry in Australia.
Dr. Hugh Davies (Acting Vice Chair) is a senior lecturer in Media, Screen and Sound at La Trobe University, and is deputy director of the Centre for Creative Arts. Prior to assembling the Freeplay Board with former Executive Director Paul Callaghan, Hugh held a position on the board of the Australian Network for Art and Technology for six years, serving for two years as board chair. Hugh is the founder and creative director of Analogue Art Map, and works from his practice as an artist have been exhibited internationally. He is pursuing a PhD in transmedia gaming through Monash University.
latrobe.edu.au
James Patto is a technology and intellectual property lawyer at MinterEllison, where he specialises in a wide range of IT related work. James routinely advises public and private sector clients on a range of technology, corporate, intellectual property and regulatory matters. This includes drafting documents for and negotiating various corporate and technology transactions (including large IT and BPO outsourcing and Agile software development). James is particularly interested in the innovative technologies and ideas that independent game designers utilise to convey their vision to players.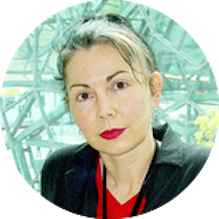 Dr. Helen Stuckey is an arts curator, historian and Postdoctoral Research Fellow at Flinders University working on Australia's early game history. At the Australian Centre for the Moving Image she initiated, produced and curated the Games Lab (2005 – 2009), a dedicated exhibition space for exploring videogame culture. She was the Director of RMIT University's Games Program in the School of Media and Communication (2009-2011). She recently completed her PhD on how museums can work with online knowledge communities on the preservation and exhibition of videogames as part of the ARC Linkage Project – Play It Again: Creating a Playable History of Australasian Digital Games, for Industry, Community and Research Purposes.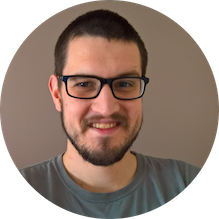 Ben Chiverton (Treasurer) is a Certified Practicing Accountant and works as a tax manager with Nagle Accounting through which he has had exposure to many mediums. Ben is very passionate about gaming and its growth and development as a medium.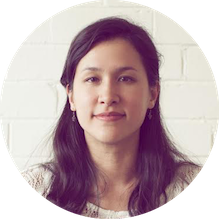 Claire Merquita has worked as a writer, producer and digital content specialist in the media and broadcast industries since 2010. In Singapore where she grew up, she wrote, produced and directed for television and corporate clients, while lecturing in media theory at Lasalle College of the Arts. In 2014 she moved to Melbourne to join crowdfunding platform Pozible as Singapore Country Manager, later overseeing their small, vibrant team as General Manager. She joined CG Spectrum College as Marketing Manager in 2016, where she now directs digital marketing strategy, content and PR for the school.
Dr. Dan Golding is a lecturer in Media and Communications at Swinburne University and a writer with over 200 publications (ABC Arts, Crikey, Buzzfeed, Meanjin, Kotaku). He co-wrote Game Changers (Affirm Press, 2016), and holds a PhD from The University of Melbourne. In 2013, he won the 'Best Games Journalist' award at the 11th Annual Australian IT Journalism 'Lizzie' awards.