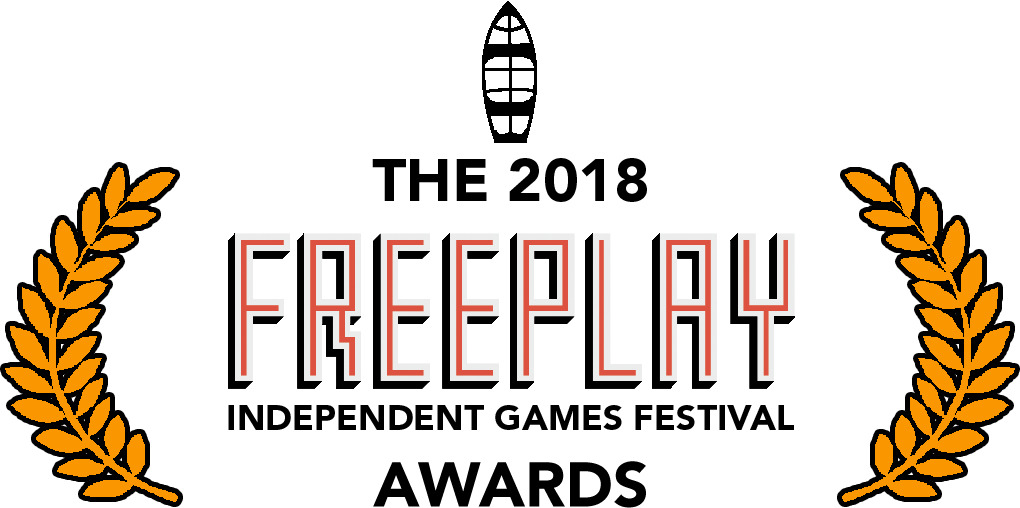 The 2018 Freeplay Awards are now open.
For submission, creators must be able to provide a copy of the game (via a private URL, access through the App Store, Play Store, Steam, Itch.io, Humble or the like, or physically get it to us within the submission period).
Submissions will close 11:59pm (AEST) on Friday 30th March. Any games being submitted by post (see submission form for address) must be post-marked by March 30, and received by Freeplay within two working days of the deadline.
Finalists will be announced six weeks after submissions close. Awards will take place on Sunday 27th May, during the Freeplay Independent Games Festival in Melbourne, Australia.
2018 Award Categories:
The Freeplay Award
Excellence in Design
Excellence in Visual Art
Excellence in Audio
Excellence in Narrative
Non-Digital Game Award
Micro-Game Award
Experimental Game Award
Student Game Award
Across The Ditch Award
All games will be considered for the Freeplay Award (Best Game).
Please read before applying:
Submission deadline:
Friday 30th March, 11:59pm (AEST)
2018 Freeplay Awards Jury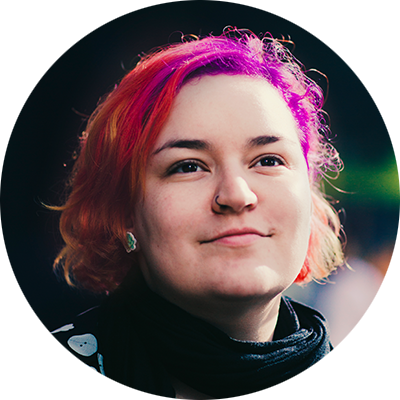 Cherie Davidson (Jury Chair/VIC) 
is a jack-of-all-trades game developer and teacher, currently working as a producer & programmer on multiple indie games, including Intergalactic Space Princess. Previously at Media Molecule, she worked as Associate Producer on Dreams and Tearaway Unfolded. In 2015 she was Freeplay Independent Games Festival's first ever Jury Chair. She has lectured and tutored game development at Melbourne's RMIT University from 2012 to 2015, in 2016 she was named in Develop's 30 under 30 and in 2017 she was nominated in DevelopHER and selected to join BAFTA crew. 
She has a strong interest in meaningful game design and loves the technical joy of problem-solving through code. In her spare time, she develops games fuelled by her personal interest in topics of feminism, social justice, ludonarrative resonance and occasionally even fun.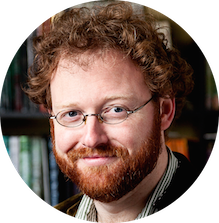 Ben McKenzie (VIC) is an actor, comedian, writer and game designer. Ben is one of the core team behind Pop Up Playground, Australia's premier live games company. He's designed, written and produced dozens of live games, including the hit bank heist adventure Small Time Criminals. He's also lead writer on a Tin Man Games new VR game, and runs digital and non-digital game workshops, independently and with arts centres. He's worked with Freeplay since 2012 as an MC, judge and production manager, and is delighted to be back in 2018.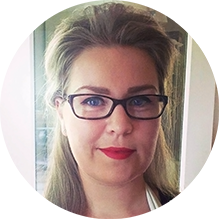 Leena van Deventer (VIC) teaches interactive storytelling at the Victorian College of the Arts and RMIT University. In 2013 she co-founded WiDGET, and in 2016 co-authored "Game Changers: From Minecraft to misogyny, the fight for the future of videogames" for Affirm Press. Leena is the Deputy Chair of the Games and Interactive Advisory Committee for the Australian Writers Guild and sits on the Board of Directors of the Victorian Women's Trust.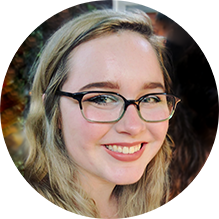 Lexie Mason-Davis (VIC) is a multidisciplinary artist and game developer most known for their work as a 3D artist on Fullbright's Tacoma. They are currently working as a background painter for a new animated series, and as an environment art lead and designer for an unannounced VR project. Queer representation and thoughtful world building are two of the passions that inform their work. They enjoy cooking, makeup, true crime, cryptids, and long form media critique.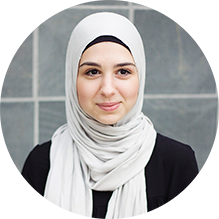 Farah Khalaf (VIC/NZ) is a kiwi from Auckland who recently moved to Melbourne to pursue a career in game development, where she works as an associate producer at the Game Developer's Association of Australia. Her previous work includes working on the NZGDA Board, co-organising conferences such as NZGDC and volunteering at GCAP. In her spare time, Farah likes to make digital art, and is passionate about game environments and animation.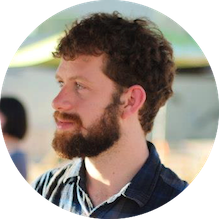 Brendan Keogh (QLD) is a Discovery Early Career Research Fellow in the Digital Media Research Centre at Queensland University of Technology. He writes and researches about videogame cultures and development, and is the author of Killing is Harmless and A Play of Bodies.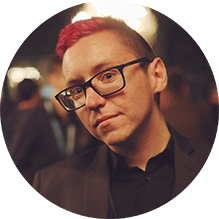 Damon Reece (SA)
is an Adelaide-based narrative designer. They specialize in open-world and modular narrative, and are passionate about pushing for better inclusion of transgender, genderqueer, and non-binary people in the games industry. Damon's most recent projects include Necrobarista, Australian Game Developer Award winner Hacknet – Labyrinths, and 'watch this space'.
Photo by Emily McAllan @blackwoolsays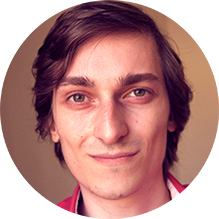 Alexander Ocias (NSW) is creating worlds with power in order to take away yours. An artist, game designer and programmer in Sydney, he has also created hundreds of thousands of birds for a film, an interactive video wall in a biomedical plant, and an avocado you can talk to. His videogames have been featured in exhibitions in Melbourne, France, Israel and Belgium.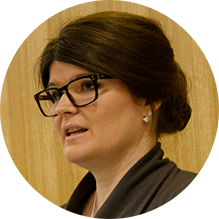 Dr. Kate Raynes-Goldie (WA) has been playfully preparing humans for the future since 2003. She is the Founder and Director of Playup Perth, a work-in-progress showcase, which has supported the development of over 100 games and creative innovations. She is also the Founder of Future Human Academy, which helps young people to thrive in an uncertain future. Dr. Kate was named as the Australian Computer Society's ICT Professional of the Year 2016 and is a nominee for the 2018 Business News 40 Under 40.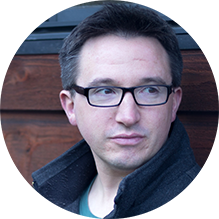 Jason Imms (TAS) is the host of the Game Hugs Podcast, managing director of Australia's first games-focused quality assurance company The Machine QA, and a freelance games and tech journalist for GameSpot, Giant Bomb, Kill Screen, Hyper Magazine, PC PowerPlay, and many others. As both a critic and a quality consultant, Jason looks forward to running a judgemental eye over this year's cohort of amazing Freeplay Awards finalists.