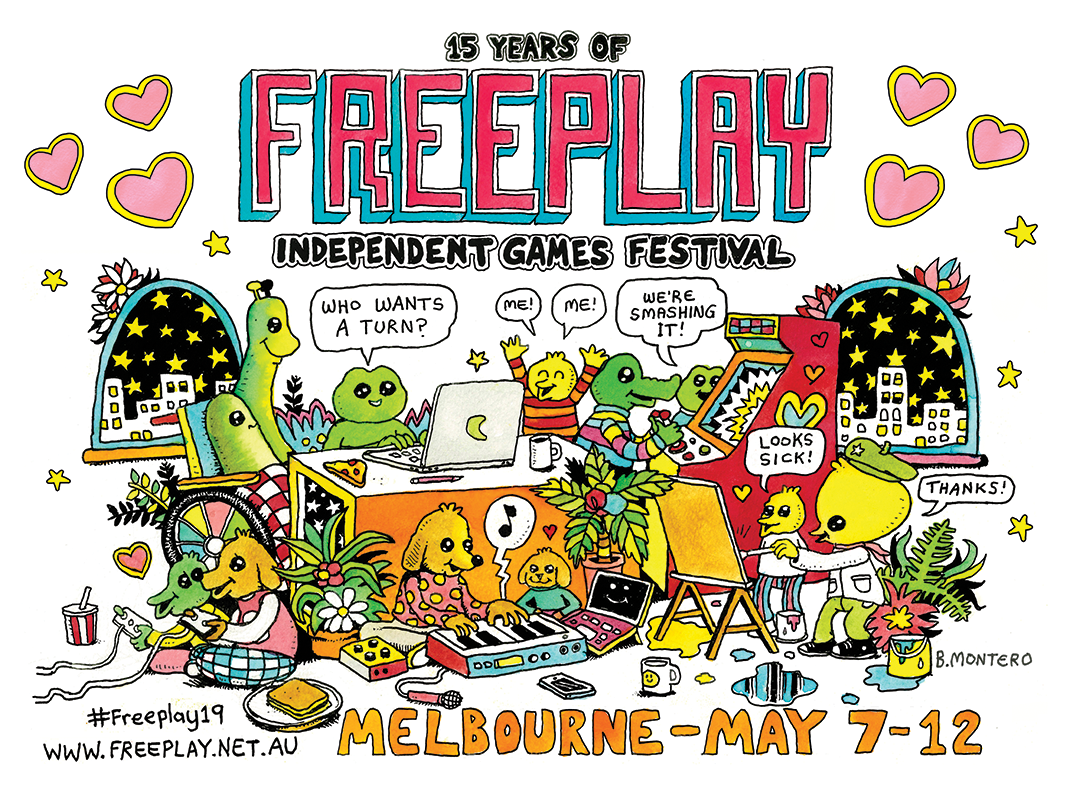 Freeplay 2019 — INTROSPECTION | May 7–12
Freeplay is Australia's longest-running and largest independent games festival.
First established in 2004, Freeplay embraces the fringes, spotlights grassroots makers, and acts as a response to and critique of the status quo. We invite artists, designers, coders, writers, players, makers, critics, academics, and students for a celebration of the artistry of independent games & playful culture beyond the mainstream.
Join us in 2019 for Freeplay's 15th year anniversary!
TICKETS COMING SOON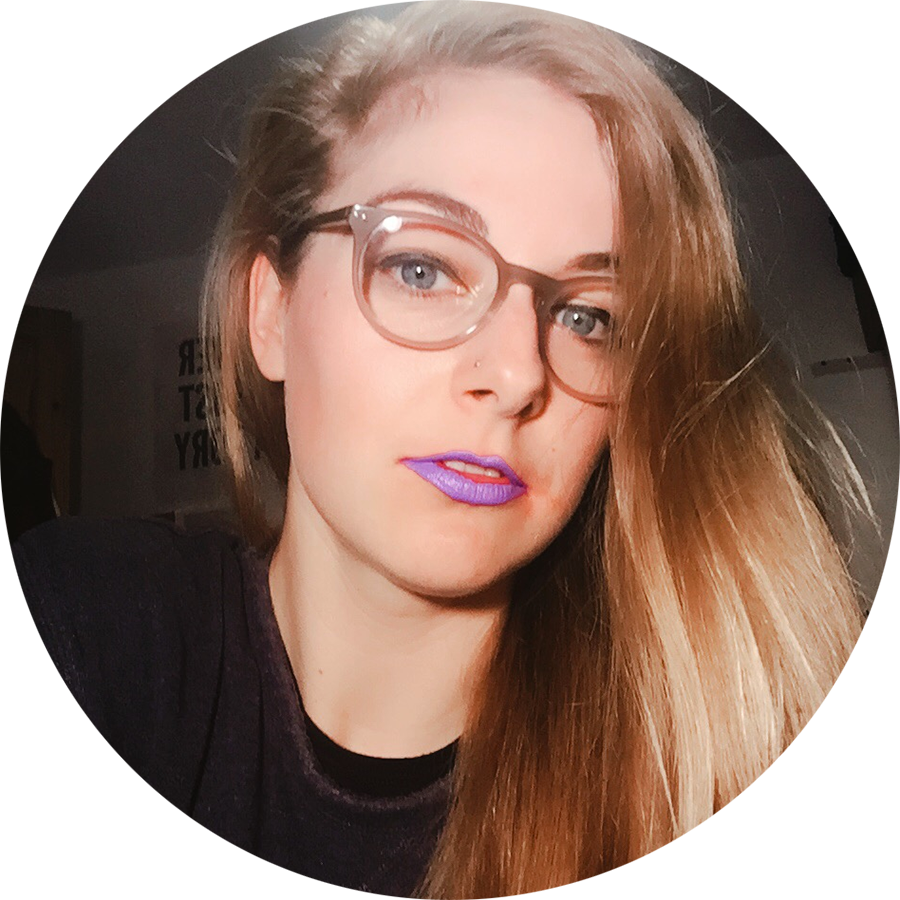 Hannah Nicklin
Hannah Nicklin is a writer, narrative/game designer, academic and artist working at the confluence of games, activism, and digital art. Her work centres on finding the best forms and techniques to allow a story, theme, or source materials to flourish in a compelling and original manner.
She has worked with and for organisations such as Santa Ragione, Draknek, Die Gute Fabrik, Twisted Tree Games, The Royal Shakespeare Company, The V&A, The Wellcome Collection, Rock Paper Shotgun, Alphr, The Space, Hide & Seek, and Coney.
Richard Lemarchand
Richard Lemarchand is a game designer, an educator and a consultant. He worked at Naughty Dog for eight years where he led or co-led the design of all three PlayStation 3 games in the Uncharted series. He also helped to create the game series Gex and Soul Reaver at Crystal Dynamics.
He is now an Associate Professor in the USC Games program, working out of the Interactive Media & Games Division of the University of Southern California's School of Cinematic Arts.
More international speakers to be announced soon!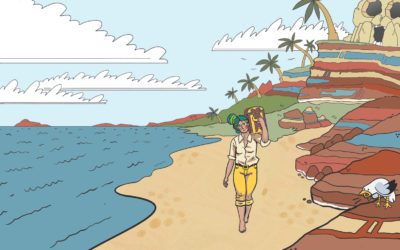 We have some sweet news to share with you really soon, but before we do we wanted to introduce you to our fantastic 2018 Programme Committee. Built up of creatives from intersecting disciplines, these lovely folks will help shape the series of talks and panels that will take place at Freeplay this year, ensuring the discussions and conversations are relevant to contemporary games culture discourse.
read more
Freeplay acknowledges Traditional Custodians of the Lands upon which the festival takes place.
We pay respect to their Elders past, present, and emerging, and to all Aboriginal and Torres Strait Islander people in the wider community and beyond.
Sovereignty was never ceded, and this always was and always will be Aboriginal land.