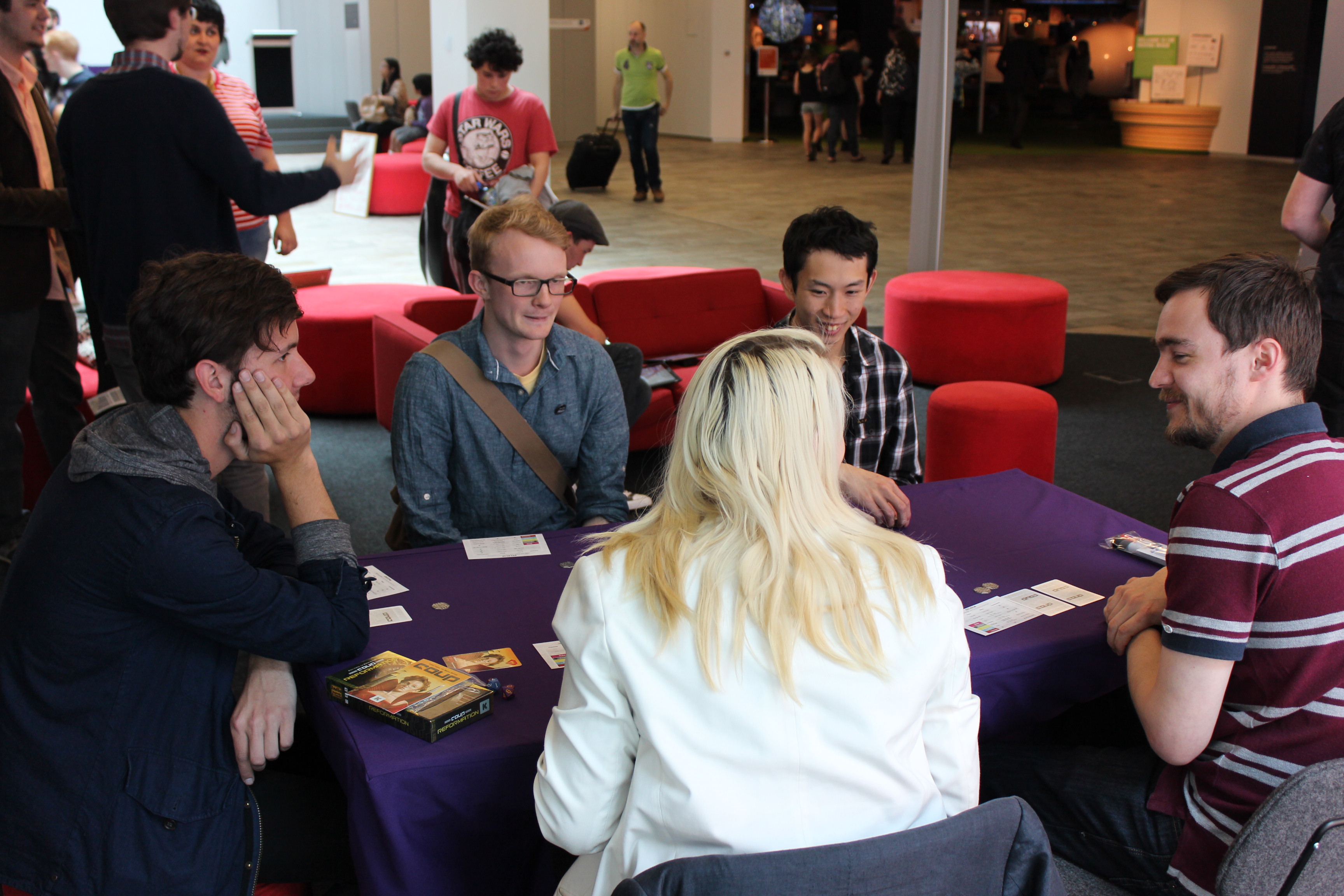 Board Games Up Late
Discover the board game renaissance.
Friday 17 April 8pm-til late, ACMI Studio One, Free
Today, the non-digital, table-top, board game renaissance is in full swing, and an ever-increasing variety of new and exciting games are capturing players' attention worldwide. A big factor in this phenomenon is the very healthy contribution of indie games, as designers find new ways to fund and produce their own creations, and are able to find new audiences all over the globe.
In this event, join the Freeplay Independent Games Festival as we explore these new frontiers of tabletop gaming in a digital world. Our experts will sketch a portrait of what this inclusive and welcoming world of gaming looks like, and some of the key questions raised by this non-digital gaming renaissance. Then, join our experts as they introduce and teach you their favourite games, playing into the evening.
Mark Morrison is the gnome treasurer for Campaign Coins, a Melbourne games company making real metal coins for tabletop gaming. He has written and edited scenarios for Call of Cthulhu and other tabletop roleplaying games, and has also designed and scripted digital games for Robot Circus, BlueTongue THQ and Atari Melbourne House. He teaches game writing at Swinburne University, and every Tuesday he hosts the board games meetup Godzilla Games at Izakaya Chuji Japanese restaurant.
Melissa Rogerson grew up playing board and card games and forgot to ever stop. These days, she also researches them and the people who play them for her PhD. She is the Tabletop Manager for PAX Australia, Co-Chair of Boardgames Australia, and an Admin on Boardgamegeek.com. She often claims not to play digital games, which is a bit of an exaggeration. She has a gaming husband, two gaming children and two non-gaming cats.
Nathan Cocks has been a freelance games journalist for over ten years, having written for publications such as PC Powerplay, Hyper, Games.on.net and Official Playstation Magazine. These days Nathan spends his time exploring the worlds of analogue gaming, losing badly at Netrunner and rambling in a disconcerting fashion on his podcast The Fourth Player.
Optic Kitchen + Bar, Federation Square