The Freeplay Awards celebrate excellence in indie gaming in Australia, New Zealand, and Oceania.
This year, submissions are open to digital & non-digital games released between 26th April 2021 and 22nd September 2023. Enter here.

Freeplay Awards Night will be held in February 2024.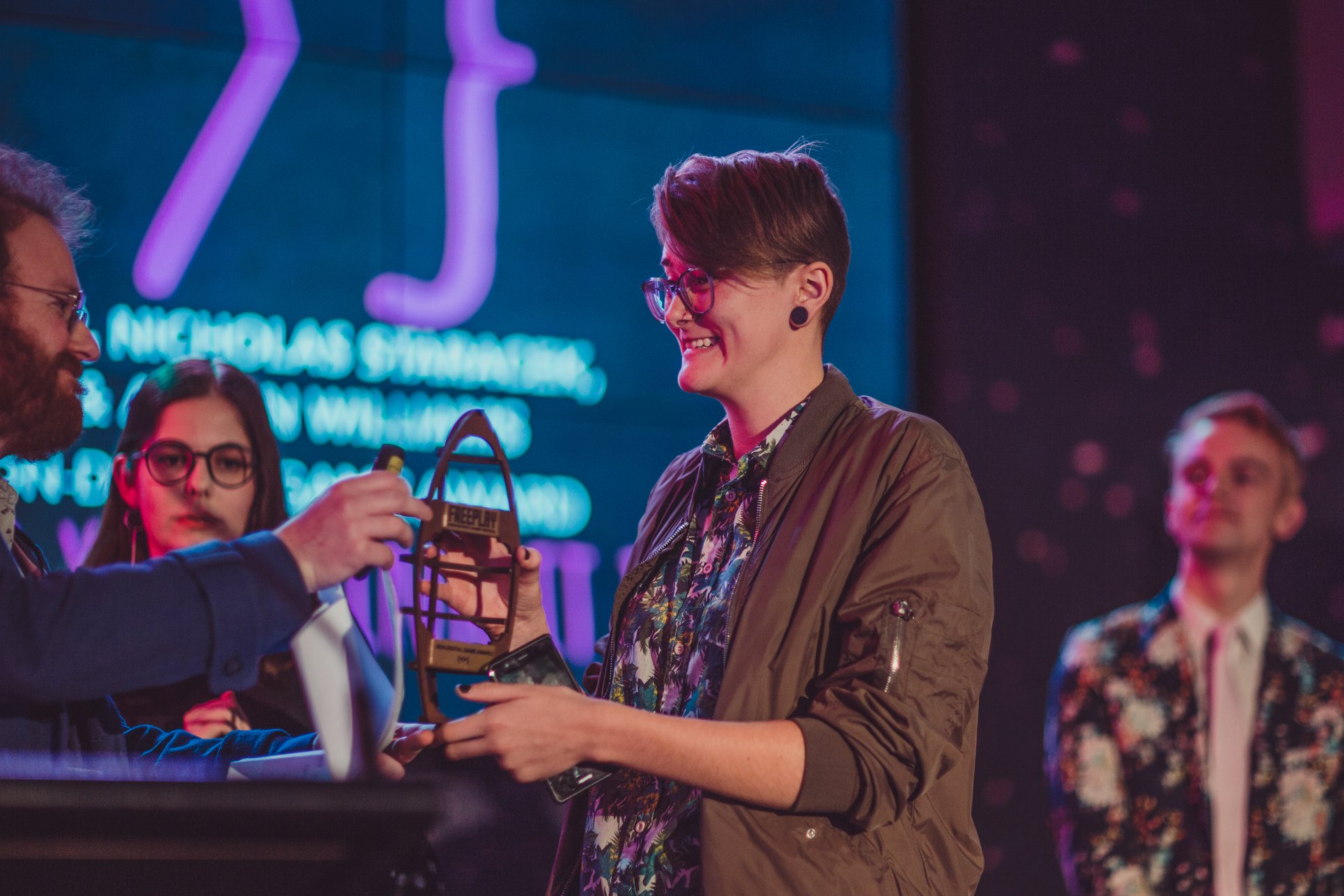 Our categories are:
DESIGN: Games that demonstrate excellent understanding and execution of game design, including mechanics design, level design, balancing, and good gamefeel.
VISUAL ART: Games that demonstrate a unique and mature approach to visual design, including good visual language, aesthetics, and memorable art style.
AUDIO: Games that demonstrate excellence in audio design, including good music, sound effects, composition, and novel integration with mechanics.
NARRATIVE: Games that demonstrate excellent understanding of narrative design, including writing, storytelling, scenario and plot construction, dialogue, and world building.
NON-DIGITAL: Analogue games that have no digital component. Boardgames, card games, tabletop games, live games, and physical games. Non-digital games may be submitted to any and all other categories.
MICRO-GAME: Games that are designed to be completed in its entirety in an hour or less. Vignettes, short-form games, personal games, short jam games, flatgames, non-commercial games.
EXPERIMENTAL: Games that make us question the artform, that don't quite fit elsewhere. Not-games, alt control games, installation games, unconventional and/or novel mechanics. Any & all approaches to weird game design.
EMERGING: Games made by developers in their first 2-5 years of games practice. All entries for this category may also be submitted to any and all other categories.
ACROSS THE DITCH: Games that are created by our lovely friends over in New Zealand, Fiji, Kiribati, Marshall Islands, Micronesia, Nauru, Palau, Papua New Guinea, Samoa, Solomon Islands, Tonga, Tuvalu, Vanuatu, Cook Islands, and Niue. Games in this category are NOT eligible for other categories.
THE FREEPLAY AWARD: Our top award! Every entry (except those in Across the Ditch) is automatically considered for The Freeplay Award.
For any questions, do reach out to [email protected]
Submission Deadline: 11:59 PM (AEST – UTC+10) 22 OCTOBER 2023