After many months of hard work, deliberation, and adapting to changing circumstances, the Freeplay team is happy to announce that we're returning this year with the new and exciting 2020 Freeplay Digital Festival, an online edition of the festival you've come to know and love.
We're saddened that we won't be seeing you in-person for this year's festival, but we're hoping this online format will bring forth many new opportunities and ways of presenting, being together, playing together, and celebrating independent games and playful culture – and we want you to be part of it, so if you'd like to give a talk, have a heart-to-heart with a friend or colleague, or stream your favourite videogame, submit below!
We're thrilled to announce that our keynote for 2020 is Bahiyya Khan, and will be joining us from Johannesburg, South Africa. We'll have plenty more local and international speakers to announce leading up to the festival, so do monitor our socials!
Taking place across five days from June 10th–14th, the festival will host a variety of online talks, panels, workshops, live play sessions, and more. The online festival will be completely free and streamed online. Workshops will be limited in seats and will require pre-registration. Our ticketing page will give you access to the streams (once we're ready to launch) with an option to purchase a limited-run Freeplay 2020 T-Shirt as well as an optional Support Pass as a way for you to support us in these challenging times. T-Shirts will be processed and shipped once the festival has concluded.
Our fantastic 2020 visual identity was made by Cecile Richard who worked with our Visual Art Lead Marigold Bartlett. Cecile was also the talent behind the deliciously gorgeous Parallels 2019 identity. We're thrilled to have them on board again!
Joining us this year as Festival Producer is the lovely Jini Maxwell, a writer and arts worker from Narrm. Jini has worked with a variety of festivals and arts organisations in the past, including the National Young Writers' Festival. Along with our Festival Coordinator Ben Turner and our Director Chad Toprak, the team will be working hard over the next few weeks to curate and present to you an exciting series of shenanigans. 
Our Award submissions have closed, and our Judging Team is hard at work playing and deliberating on finalists and winners. We're delighted to have Jason Imms at the helm again this year, and look forward to attending the online Awards Ceremony!
We're still working on the festival programme, and would love to hear from you. If you have a talk, panel, workshop, or any sort of live stream or performance in mind, head over to our Speaker Submission form and let us know. We'll continue to announce the juicy content we have in store across the next few weeks leading up to the festival, and we hope you tune in!
If you have any media enquiries, please say hello!
2020's Theme — BELONGING
Safety. Comfort. Inclusion. Connection. Purpose. These aren't just feelings that we, as humans, value: they're things we need. These needs are best fulfilled when we know we belong: to a place; to a community; to a tight-knit circle of friends.
In 2020, Freeplay would like to spend some time exploring and unpacking what it means to belong. From how and where we as game makers contribute to society or to the broader arts, to how we are practising self-care and community-care, these are questions that only become more relevant in an era of global pandemic. What are we playing? How are we staying in touch? How are we looking out for ourselves and one another? What games and art do others need from us right now, and what do we need to make for ourselves? How are we as an industry continuing to survive, and continuing to have critical conversations around the cultures we live, make, and celebrate?
Freeplay is a festival that embraces and encourages critical, open, and brave conversations. We strive to question, challenge, share, and discuss the issues that we face as an industry, as an artform, as a creative community, and within our own practices. Yet we can only do so effectively when we feel safe, when we feel included, when we care, and when we have a sense of belonging.
2020's Keynote — BAHIYYA KHAN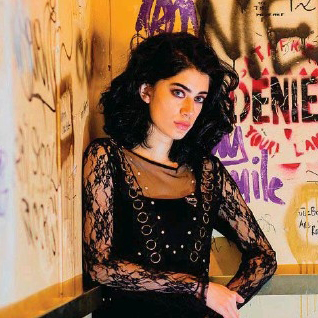 Bahiyya Khan is a multiple award winning game designer and writer from Johannesburg, South Africa. She is most notably known for the IGF winning game, after HOURS, which is an FMV game about a young woman that was molested as a child and suffers from Borderline Personality Disorder as a result. Bahiyya is currently doing her Masters in Film which she also lectures part time. She likes this because she gets to show people the same series she's been watching on repeat since 2009. Bahiyya makes games for social change, to tell marginalised people's stories and to scream about My Chemical Romance. She only cares if teenage girls like her work.