Parallels: The Freeplay 2019 Showcase — October 10th
Parallels highlights some of the most unique, experimental, and personal independent videogames made in Australia and beyond.
For over 15 years, Freeplay has been exploring these vital margins of games culture, uncovering emerging and exceptional makers, from bedroom coders, to artists pushing at the boundaries of the artform. Join us as our speakers demonstrate and play their creations live on stage, and share their origin stories, creative inspirations and intimate journeys.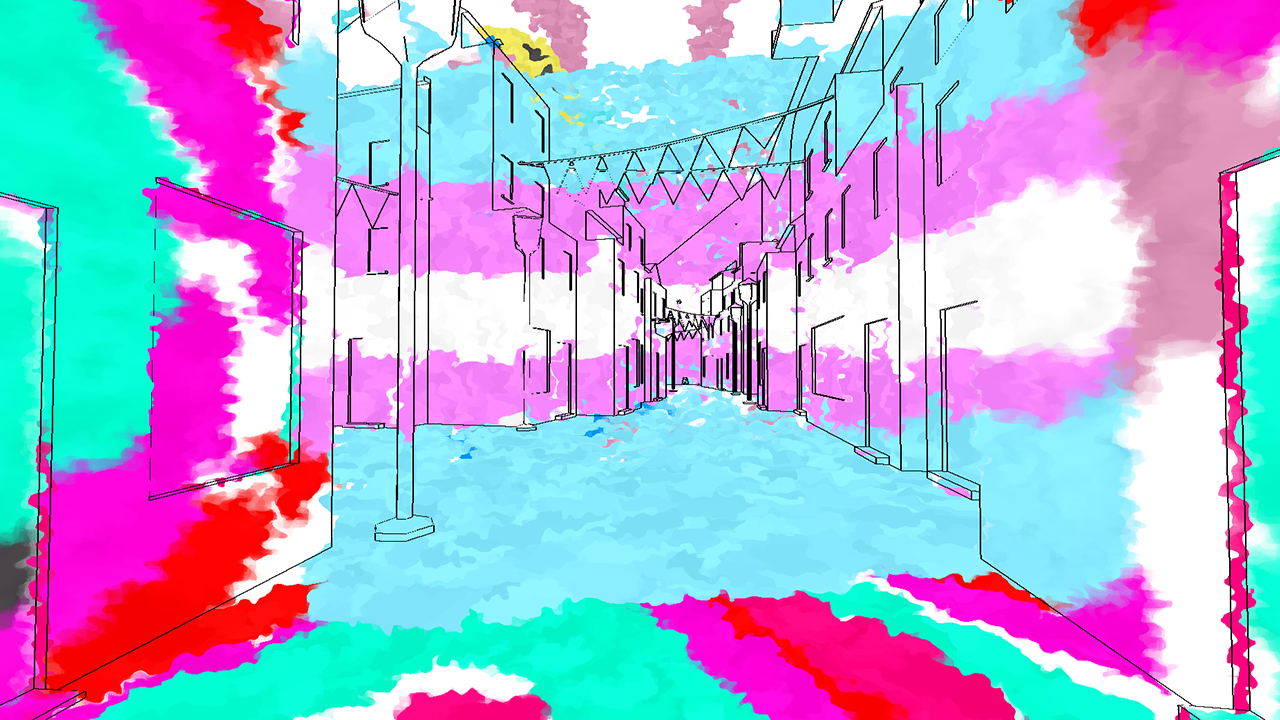 Paint Game
Max Myers
Paint Game an explorable 3D colouring book for everyone! Explore the sea side town of Paint, and colour in the entire world. Paint on buildings, birds, and bees… along with everything else. Paint Game is exactly what it says on the tin, an Interactive Coloring Book for all ages and abilities!
Dollhouse
Olivia Haines
Dollhouse is a barbiecore game inspired by toys traditionally marketed towards girls. Peer into its rooms, move props and decorations around, and find cute little interactions within the spaces.
I Must Reach The Top & Every Brick Laid
Fenreliania
I must reach the top is a slow climb to the top of the cliff that only gets harder as the goal gets closer.
In Every Brick Laid you build your own cliff.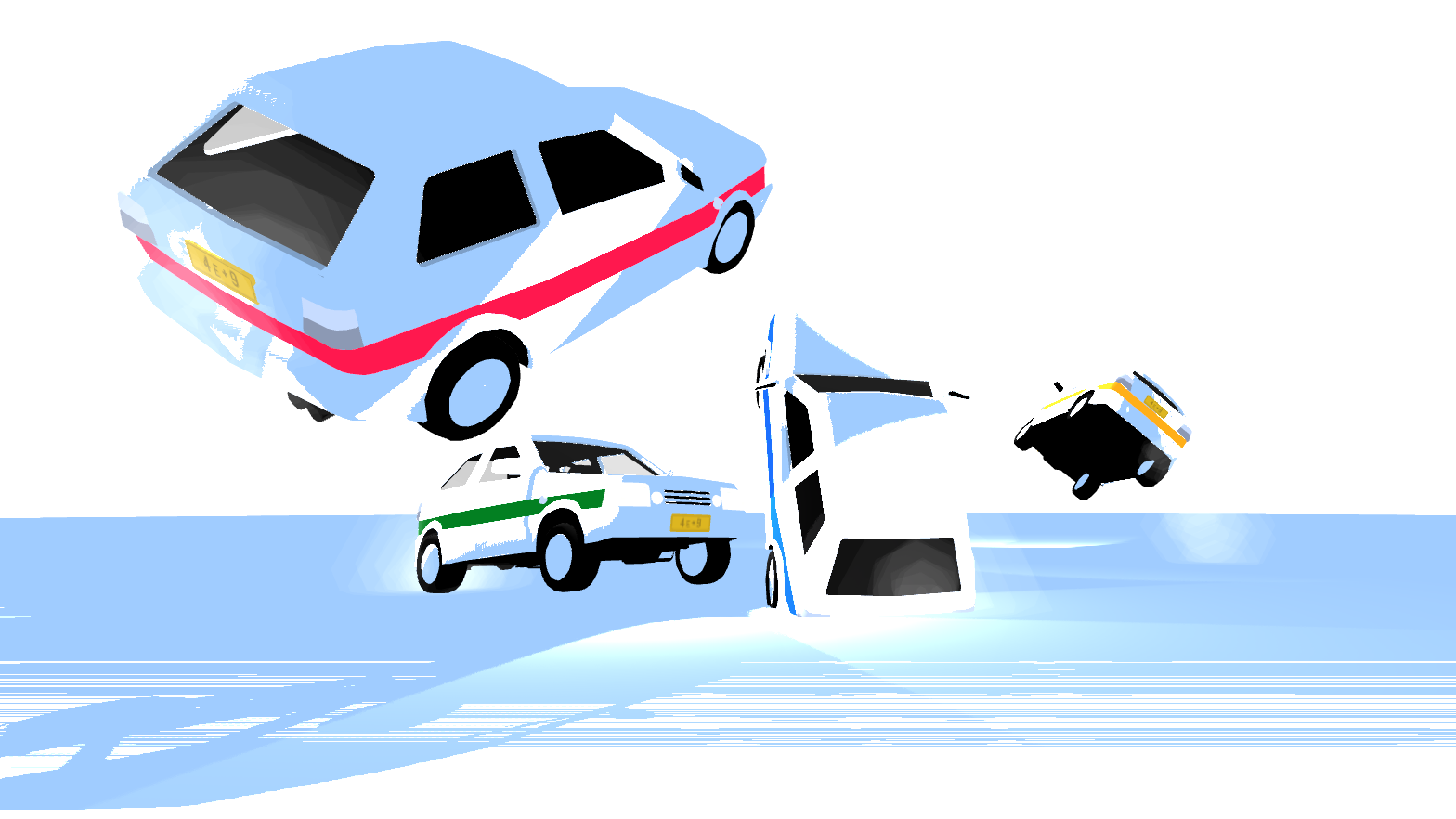 Need 4e+9 Speed
Kalonica Quigley & Jason Bakker
Need 4e+9 Speed (Need Four Billion Speed) is a transcendent driving experience for 1 to 4 players. Take a cruise through virtual oblivion and experience the pleasure of driving without any danger or rules.
"Cars. I love it. And crashes. Things flying in the sky. Love it"
Heavenly Bodies
Alexander Perrin & Joshua Tatangelo, 2pt Interactive
Heavenly Bodies is a single and local-multiplayer exploration of the nuances of weightless motion. Wrangle the hands and arms of brave cosmonauts and push, pull and twist your way through a precarious range of physically-simulated stellar scenarios where, without gravity, nothing is still, nothing is secure, and nothing is simple.
The Library of Babble
Demi Schänzel
The Library Of Babble is a small experimental prototype designed around even smaller acts of storytelling and prose. Wanderers wander through an endless garden of words, discovering the mumblings and memories of other storytellers ~ and in time maybe feeling inspired to leave their own.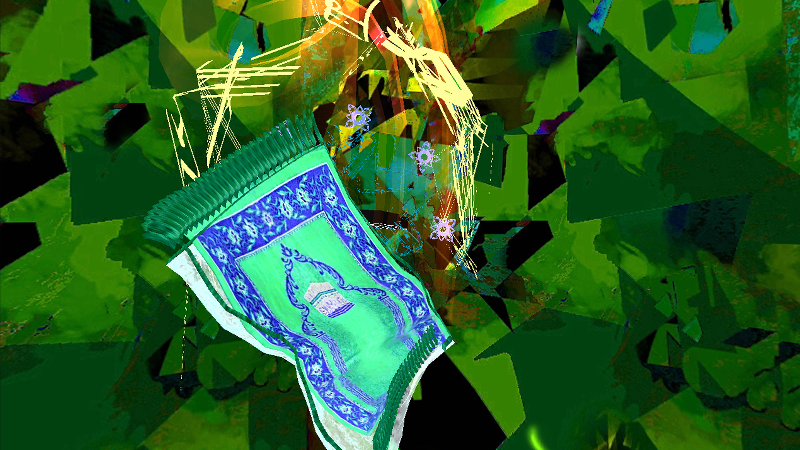 سايبر تصوف (Cyber Tasawwuf)
Mohamed Chamas
The VR artwork سايبر تصوف (Cyber Tasawwuf) explores how Islamic Sufi meditative states might intersect with new and emerging technologies. Muslim subjectivity is questioned in relation to becoming 'cyborg' with emphasis on posing a metaphor between the digital and mystical.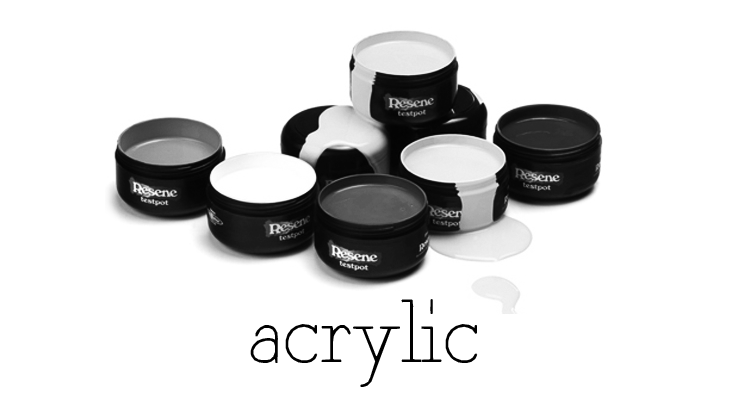 acrylic
Lucy Morris
acrylic is a short and intimate interactive fiction game that deals with themes of complex grief, loss, and sudden death. a set of paints at your mother's estate triggers old memories – but like all other items there, must be dealt with.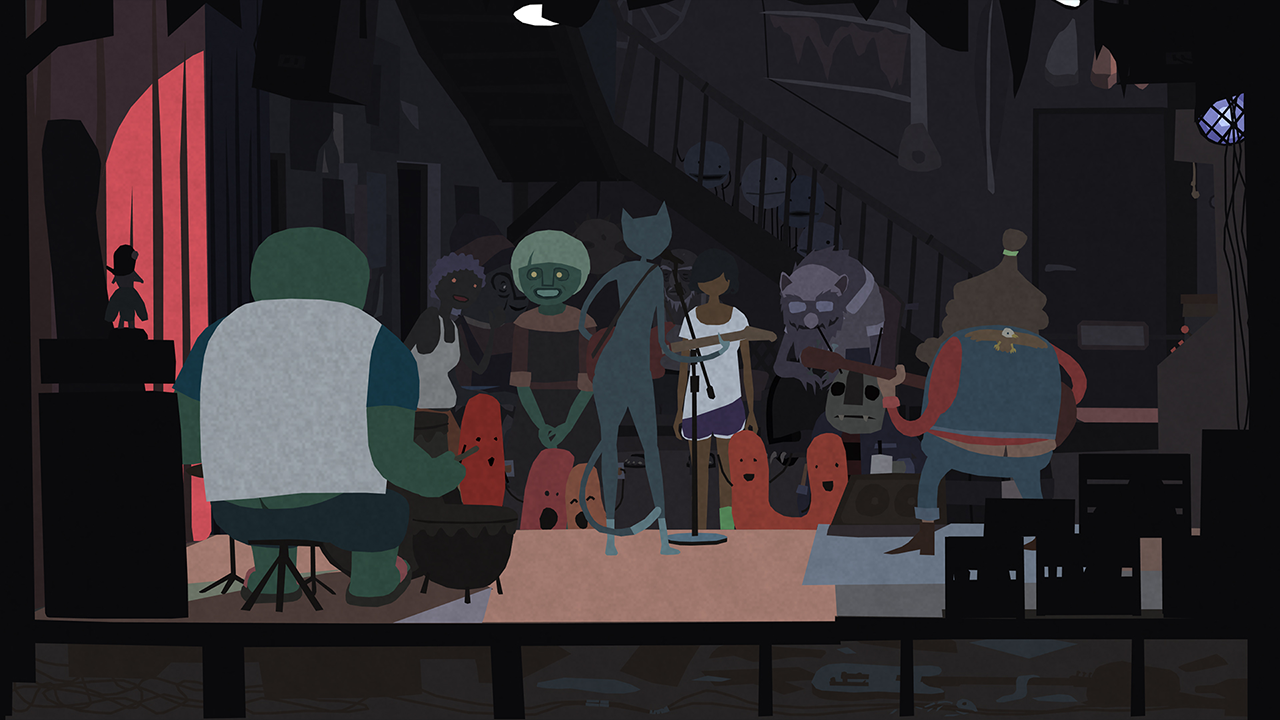 Mutazione
Douglas Wilson, Die Gute Fabrik
Mutazione is an adventure game where the juicy personal drama is just as important as the high-stakes adventure part of the story. Explore the community as 15-year-old Kai as she travels to the strange and secretive community of Mutazione to care for her ailing grandfather, Nonno.
Way to the Woods
Anthony Tan
Way To The Woods is a third-person adventure game that blends the innocence of Bambi with the animation style of Studio Ghibli. The story follows a deer and a fawn trying to find their way home in what appears to be a post-apocalyptic Earth, with the remnants of humanity scattered.
The Frog Detective Series
Grace Bruxner & Thomas Bowker, Worm Club
You're a frog, and a detective, and it's time to solve several mysteries. Using your extreme investigation skills, question suspects and find clues to get to the bottom of the spooky and mysterious mysteries. Frog Detective is a first person 3D detective game.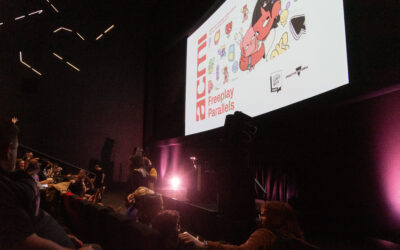 It's here! For those of you who weren't able to be there in person, the recording of Parallels '23 has been compiled and uploaded for your viewing and re-viewing pleasure. Huge thanks to ACMI for the recording and editing, we had a wonderful time and look forward to...
read more
Freeplay acknowledges the Wurundjeri people of the Kulin Nation as the Traditional Custodians of the Lands upon which the festival takes place.
We pay respect to their Elders past, present, and emerging, and to all Aboriginal and Torres Strait Islander people in the wider community and beyond.
Sovereignty was never ceded, and this always was and always will be Aboriginal land.