Hello everyone! We have some sweet news to share with you really soon, but before we do we wanted to introduce you to our fantastic 2018 Programme Committee. Built up of creatives from intersecting disciplines, these lovely folks will help shape the series of talks and panels that will take place at Freeplay this year, ensuring the discussions and conversations are relevant to contemporary games culture discourse. Together with the 2018 Festival Team, we hope to bring you the most exciting and playful Freeplay yet! We're also very excited to have an amazing array of organisations helping make this year's Freeplay happen — Film Victoria, City of Melbourne, ACMI, Testing Grounds, and more soon to be announced.
Keep an eye out for our Call For Speakers, which will go out really soon. We'd love to see you speak at Freeplay 2018, especially if you've never spoken at a Freeplay before! Do consider submitting your games to the 2018 Freeplay Awards as well, submissions close 30th March. We'd love to see your personal or experimental projects, your non-digital games, student projects, and anything in between. For the first time this year, we're accepting games from New Zealand for our Across The Ditch Award, so do submit, Kiwi dev friends! <3
Without further ado, we're proud to introduce you to our 2018 Programme Committee: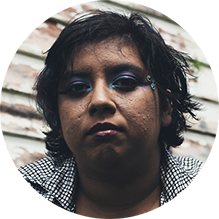 Creatrix Tiara writes, produces, and performs work based around identity, liminality, and community, particularly through her experiences as a queer immigrant gender-nonconforming woman of colour. Relatively new to games, she made her entry via two games related to the experiences of immigration: Here's Your Fuckin' Papers, a puzzle-based parody of Papers Please, and What The @#(?@ Do They Need Now?, about the US Travel Ban. She's very interested in the intersections of games and performance art, such as immersive experiences and escape rooms, and how they can help people understand the lives of those different than them via direct interaction and empathy.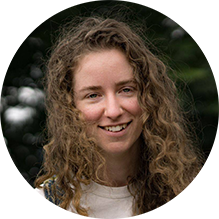 Georgia Symons is a theatre maker, game designer and installation artist. She is interested in using playful, interactive forms to "play through" complexities. She also works extensively in youth arts, most frequently with St Martins Youth Arts and Western Edge Youth Arts. Georgia is an associate of the Agency of Coney in London, the co-director of the "Small and Loud" scratch night at Arts Centre Melbourne, and the creative director of PlayReactive Theatre. She's currently writing a video game called Wayward Strand, due for release in 2019.
Monique Reseigh Farchione is Senior Curator, Public Programs at ACMI, Melbourne, with responsibility to lead public programming and media production, to involve diverse audiences. An experienced program manager, she has over a decade of audience engagement experience working in the cultural sector, including programming roles at the National Gallery of Victoria, Art Gallery of South Australia, and Immigration Museum ǀ Museums Victoria. Recently, as Program Manager, Community Engagement at the Immigration Museum, she facilitated collaboration between the museum and a range of community groups and diverse cultural practitioners to program community-centered events and explore stories of migration and settlement in Victoria.