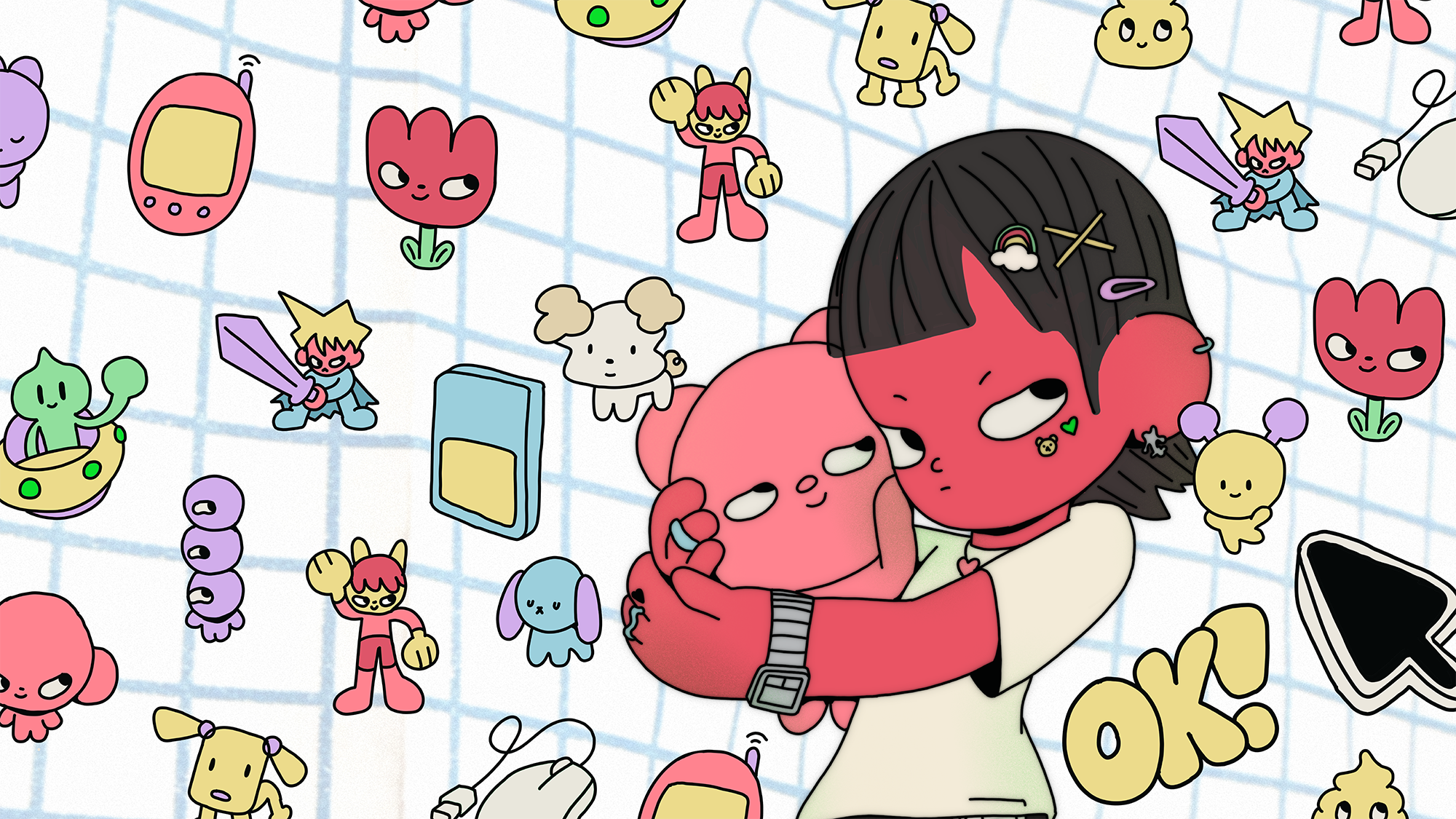 Parallels '23
Everyone's favourite night of the year is back!
Parallels is a celebration of creativity in playful media, highlighting 9 curious projects and the wonderful artists behind them. Join us for two hours of heartfelt talks, provoking discussions, demos and displays of your new favourite games.
 ~Co-Presented by Freeplay and ACMI~
THURSDAY, 5TH OCTOBER, 2023
ACMI / CINEMA 1
FED SQUARE, MELB
The Parallel Exhibit
Introducing a free interactive installation across two cities. 
The Parallel Exhibit is a small collection of custom games, developed by Parallels alumni, scattered across the freely accessible areas of your favourite local contemporary screen museum. Housed in neo-arcade cabinets, low to the floor, these installations invite you to sit, lay or sprawl out as you explore these digital curiosities.
~Co-Presented by Freeplay and ACMI~
Melbourne / MIGW
MONDAY 2ND – SUNDAY 8TH OCT
10AM – CLOSE
ACMI / THOROUFARE AREAS
FED SQUARE, MELB
&
Sydney / SXSW
SATURDAY 21ST & SUNDAY 22ND
SXSW @ The Mecure
SYDNEY
~Special Thanks to Vic Screen~

Iris Anstey
Iris is a game creator and technical artist with special enthusiasm for forests and nature environments. In 2021 she released the horror-action-adventure indie game 'Dap' together with her husband Paul Anstey. The game indulges in lush pixel art vegetation and taught her game development art and code. Since then she studied Game Design at RMIT and made small games on her own as well as in teams such as 'Florrae', which allows players to explore a stylised nature in a generative world. She enjoys making unconventional games in beautiful environments, while combining art and tech to make things visually pleasing and creating engrossing atmospheres.
Ben Koder
Ben Koder is a game developer with a passion for weird technologies. He is currently completing his final year of studies in Game Design at RMIT University, where he also works on research and development of VR and AR educational software. Koder's work explores novel applications of human-computer interfaces to promote critical thinking about these technologies in our daily lives. His project, Beyond The Lens, challenges conventions surrounding generative AI in games. Koder is committed to creating impactful work that breaks new ground in the industry, whether it be games, research, or education.
Andrew Brophy
Andy Brophy is a game designer from Melbourne. He has been making videogames since 2005, mostly with Gamemaker. Knuckle Sandwich featured in Parallels 2015 and this year Andy returns to talk through how it's changed as it nears a long awaited release. In Knuckle Sandwich, guide a young man through his first day in Bright City – a bustling island paradise with a horrible secret. Find a new job, make new friends, and attempt to solve a mystery revolving around a ludicrous gang and a fanatical cult.
Chloe Kilroy and Billy Dent
Ground Bird is a plucky group of creatives from Melbourne. Forged in the flames of lockdown six, they're creating games about trains in space, fish in fryers and eldritch university bureaucrats on a mission to expose the absurdity of everyday life and put cultural cringe in the ground. 
Bell's Beach is a silly exploration platformer where fishing is taken to its ILLOGICAL extreme. Run and jump around a vibrant coastal town, chatting with eccentric locals, and search for fishing spots that only a keen eye and a slightly mad mind will be able to discover.
Pete Foley & Scott Ford
Janet DeMornay Is A Slumlord (and a Witch)
Fuzzy Ghost is Pete Foley and Scott Ford. Together they develop narrative-driven games that are bold, colourful, joyful, very Australian, and very queer. 
Their first two games, Pebble Witch and Queer Man Peering Into A Rock Pool.jpg were Australian Game Developer Award (AGDA) nominated for Excellence in Emerging Games. Queer Man Peering won the award in 2022. It was also nominated for the IGF Nuovo Award at GDC. 
Their next game, Janet DeMornay Is A Slumlord (and a witch) explores the anxieties and horrors of what it is to be a renter in a world run by landlords… and your landlord is a witch.
Jacob Janerka
Jacob Janerka after emerging fully grown from an egg (from unknown origins) decided he would choose video games as his career and then made the Point and Click Adventure "Paradigm" which he says the idea came to him from "Submerging himself in a bath full of milk". The same process was applied to his new game "The Dungeon Experience" however this time made with a team named "The Bone Assembly" Which formed when a group of people realised we all had something in common. We had bones inside of us. While the majority of these bones are located in Melbourne, a few are located in Japan. But rest assured, they are all very high quality bones.
Jessie Scott
Jessie Scott is an independent video artist, writer and programmer working in Narrm (Melbourne). She is a founding member of audiovisual art collective Tape Projects, and co-directed and founded the inaugural Channels Video Art Festival in 2013. In July 2023 she premiered her feature length film Rainbow Video at Melbourne Documentary Film Festival. Both Video Shop Algorithm and Rainbow Video are major outcomes of her PhD entitled Forgotten but not gone: A video art project examining video library culture as a creative tool, which she is currently completing at RMIT University while raising two children.
Ally McLean Hennessey
Ally McLean Hennessy is a game developer from Sydney, Australia. Ally was the Gamerunner of "RUMU", a narrative adventure about a sentient robot vacuum cleaner who only knows how to love. RUMU was the winner of an Australian Writer's Guild Award and an AGDA. Ally is now the Writer and Director of Mystiques, a haunted antiquing game.
Cain Maddox
Cain Maddox is a trans man based in Naarm. His works largely focus on queerness, labour rights, and the space between hope and despair. His current project is PROXIMATE, an undersea horror game where you explore a doomed laboratory with your only form of navigation being an unreliable AI. When he's not making games, Cain can be found haunting Trades Hall, yelling at his sewing machine, or being gay.
Freeplay is proud to announce the return of Parallels to the 2023 MIGW lineup, taking place at ACMI in Fed Square on Thursday October 5th. Highlighting curious and creative works from lovely and talented people, Parallels is a night of talks, play, stories and laughs....
read more
Freeplay acknowledges the Wurundjeri & Boon Wurrung people of the Kulin Nation as the Traditional Custodians of the Lands upon which the festival takes place.
We pay respect to their Elders past and present, and to all Aboriginal and Torres Strait Islander people in the wider community and beyond.
Sovereignty was never ceded, and this always was and always will be Aboriginal land.